It used to be his nest before and it was also one of mom's calming techniques whenever he gets fussy; the Rocking Chair.
The picture above shows the little one when he was 6 months old. When he reached 8 months it was not safe anymore to put him on his rocking chair as he began to be physically active. Eventually it ended on our storage until his little brother arrived.
After assembling the chair for the little brother, the big brother gets excited and wanted to throw himself on the chair. It was an agitating moment for the tot as we divest him from sitting down on the rocking chair. He then wailed and there's nothing more than comforting than letting him sits on the rocking chair.
Look at the tot, he is big enough for the rocking chair but he had a rocking time and we were able to appease his eagerness to rock. After the rocking moment, I was able to explain and convince him that the rocking chair is no longer for him, that it was now for his little brother.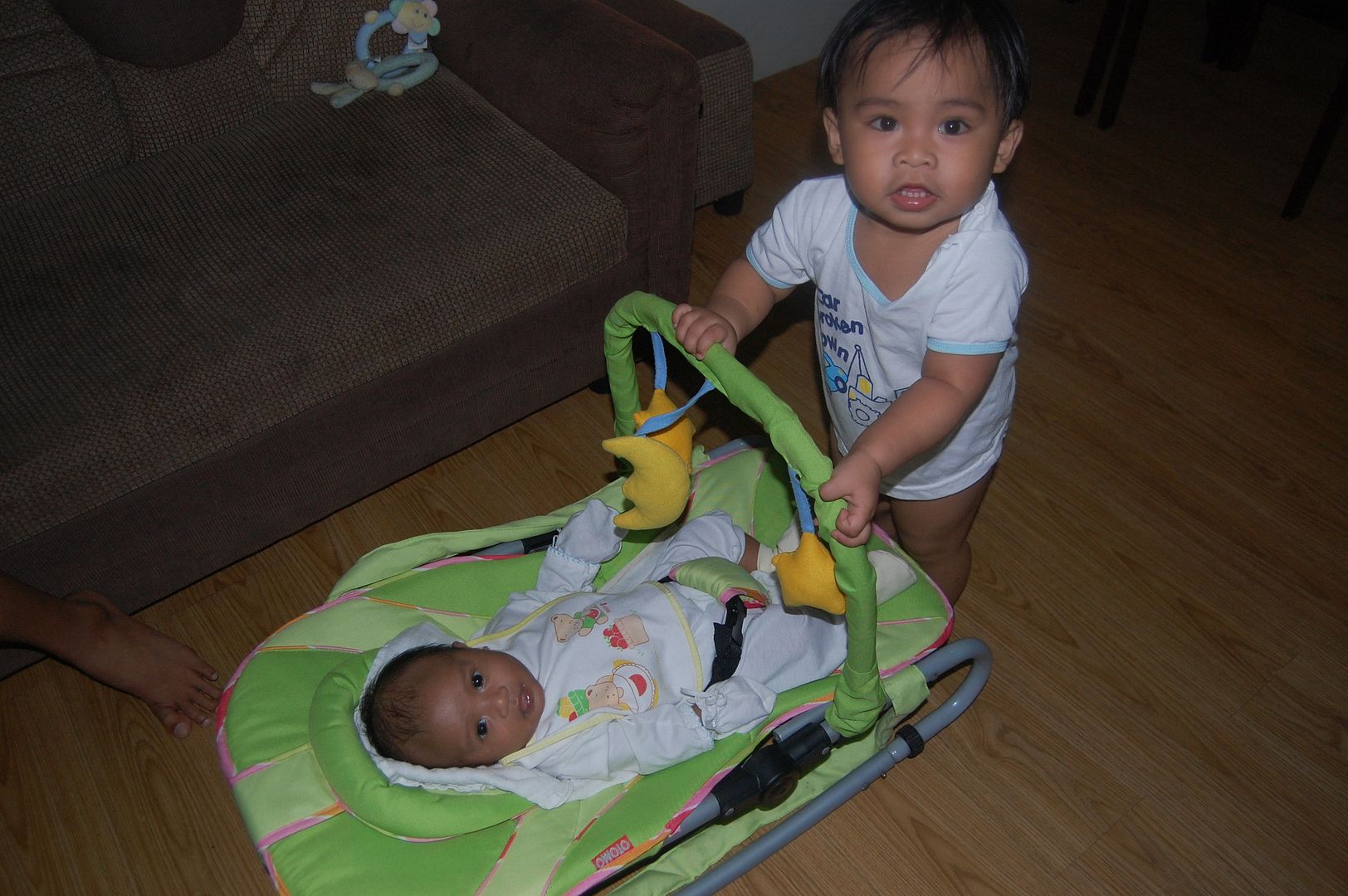 Now, look at him, he willfully rocks his baby brother to sleep.